A celebration of leadership
The Annual Gala awards are designed to honor and celebrate leadership alumni and organizations in Topeka, Shawnee County who demonstrate their capacity to lead for the greater good both personally and professionally. Below are the awards recipients. Congrats to the very deserving individuals.

Chelsea Huston
Chelsea grew up on a dairy farm in rural Nebraska with her parents and two brothers. She moved to Topeka in 2015 for a short-term internship and quickly fell in love with the community. The small-town feel of Topeka helped propel her desire to get involved, and she now serves on the Forge Young Talent board and Club Blue, a Boys & Girls Clubs of Topeka initiative. Chelsea's greatest passion is helping those with disabilities, and she has been a Special Olympics coach for more than 10 years. She is also an active member of her church and enjoys volunteering in her free time.
Susana Ortiz
Not only is Susana managing partner of her business, she is a Licensed Professional Counselor and teaches as a Counselor Educator at Emporia State University. Susana is also a Pd.D. student in the Counseling Education & Supervision program at Kansas State University. She has served as president of the Kansas School Counselor Association and contributed to numerous projects supporting student development and healthy family and community systems. Susana was selected as one of this year's Kansas Emerging Leaders, is a graduate of the Latino Leadership Collaborative of Kansas and now serving as a facilitator, has been recognized as one of Topeka's Top 20 Under 40, and much more. She is currently a member of the Topeka South Rotary Club and serves on the boards of Topeka Latino Professionals, Omni Circle Group, the Kansas School Counseling Association, and Downtown Topeka Inc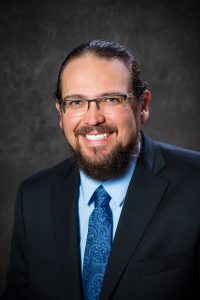 Jacob Wamego
Jacob earned his bachelor of science from Washburn University, a Master of Business Administration from Friends University, and a law degree from the University of Kansas. As a Prairie Band tribal citizen, Jacob lives on the reservation and understands the needs of the community. Seeing success through his leadership role, he is now trying to give back and help the next generation of tribal citizens. Jacob is also involved with Topeka United and holds positions on several nonprofit boards in the area, including the Greater Topeka Partnership, Housing and Credit Counseling Inc., the Washburn Alumni Association, and the Prairie Band Potawatomi Boys and Girls Club.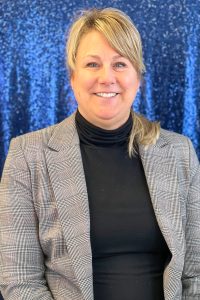 Dawn McWilliams
Dawn has served as the Boys & Girls Clubs CEO since 2011. She is the governmental affairs liaison for the Alliance of Boys & Girls Clubs of Kansas and is the Boys & Girls Clubs of America Ambassador for Kansas. Born and raised in Massachusetts, Dawn received her B.A. in Business Administration from Trinity University in Washington D.C. From there, she moved to Kansas, beginning her 21-year employment with TARC. In addition, Dawn graduated from the Topeka Police Academy in October of 2000 and was an active Reserve Officer for 11 years, as well as special investigator and host of the Crimestoppers Capitol Cold Case series.
Marsha Sheahan Legacy Award
Roger Underwood
Roger began his career at First National Bank of Topeka and spent more than 40 years in the local banking industry before retiring from Community Bank in 2016. Roger was one of the original stockholders of Community Bank in 1995 and still sits on the Community Bank Board of Directors. Throughout his career, Roger has been heavily involved with the United Way of Greater Topeka. He has also served as chair of the Library Foundation, chair of the Heartland Visioning board, and was a member of the Momentum 2022 implementation committee. Roger currently sits on the foundation board of the Kansas Children's Service League. He was also a 1985 graduate of the Leadership Greater Topeka program and has been a member of the Topeka South Rotary for 35 years.

THE KEN & BETSY SCOTT FAMILY GIFT FUND