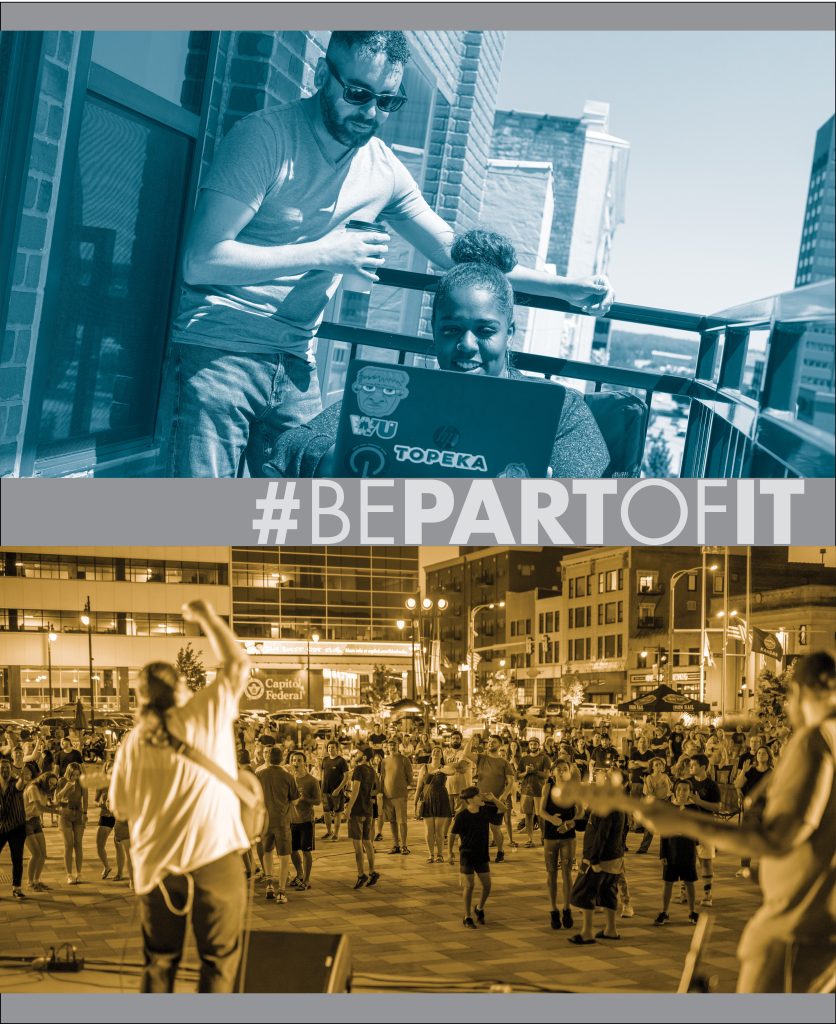 Our Mission: To be the catalyst for economic prosperity within our community.
Our Vision: The Greater Topeka Region is internationally recognized as a vibrant, innovative, fun, diverse and healthy community.
The right candidate must be aligned with the Partnership's Core Values, which run-through every decision we make, every action we take:
Diversity & Inclusion – Our organization, like our community, is great when everyone has a voice that is heard and valued.
Integrity – We place integrity at the forefront of all our decisions and will continue to build a team only of individuals who are dedicated to doing the right thing in a fair and honest way.
Visionary – The future starts today and the decisions we make shape tomorrow. We encourage and support creativity in our community and stay on the cutting edge of our industry's standards.
Passion for Community – We love our community!
If you think YOU might be a great addition to our team please see our open positions below.
The Greater Topeka Partnership is currently experiencing a thrilling intermission in our job opening extravaganza. But hey, don't fret just yet! We'd love to keep your impressive resume on our radar for future stardom opportunities.
If you're passionate about joining our dynamic team, we invite you to send your resume directly to Jessica, our superstar of HR brilliance. She'll make sure your shining credentials find their special place in our talent constellation. The form can be found below.
Remember, the show must go on, and when the curtains rise on new positions, we'll be ready to roll out the red carpet for extraordinary candidates like yourself! 
So, polish up your resume, add a sprinkle of enthusiasm, and let us know you're eager to take the stage with the Greater Topeka Partnership. We can't wait to applaud your talent when the right opportunity steals the spotlight! 
Please note: No auditions required, but a touch of personality and professionalism will make your resume stand out like a star!
Calling all talented individuals! We're thrilled to invite you to be a part of our exceptional team. Take a peek at the captivating job openings below, and if you spot an opportunity that piques your interest, don't hesitate to submit your resume to Jessica, our brilliant HR Director. Get ready to embark on a thrilling career journey with us!
Haven't stumbled upon the ideal opportunity that matches your unique skillset? No worries, we still want to hear from you! Your talent and potential are valuable to us. Simply complete the interest form below, expressing your desire to join our extraordinary team. Jessica, our dedicated HR Director, will keep your information on file and reach out to you whenever we come across an opportunity that aligns with your profile. Stay connected and let us make magic happen together!