My Chamber membership allows me to network with other people who are serious about helping Topeka grow and move ahead. When we work together on this common goal, we're much more powerful than if we're each working alone. The Chamber is where we can all come together, roll up our sleeves and make it happen. Then we all reap the rewards.
– Martha Bartlett Piland, MB Piland Advertising + Marketing
---
As someone new to the area and interested in doing business in Topeka, the Chamber is a tremendous resource whether it is the networking events held at various times throughout the month making it convenient for anyone to have at least one networking opportunity a month. Being a Diplomat on behalf of the Chamber has allowed me to learn more about Topeka businesses and the Topeka business community that I would have never found on my own. Participating in the Topeka Business Expo did just that – gave my business an opportunity for exposure. We've also sponsored Lunch Connect – yet another opportunity to meet different professionals around Topeka.  I've appreciated being able to have a mutually beneficial relationship with the Chamber.
– Martin Strydom, Midwest Single Source
---
Being a Chamber member provides us with the ability to market our company, meet and collaborate with business and commun
ity leaders, learn about all the great things happening in Topeka, and invest in our community.
– Jessica Somers, Envista Credit Union
---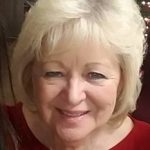 I cannot say enough about what the Greater Topeka Chamber of Commerce has done for me personally and for non-profits. I have had the pleasure of being a Chamber member during my entire non-profit career of 22 years. The Topeka Chamber has been a great networking tool for me to meet individuals and become more involved in the Topeka community. As a member of the Chamber, you will walk with more confidence and create friendships and working relationships with businesses in the community.
– Jo Ann Long, SLI (formerly Sheltered Living, Inc.)